WE CAN REBUILD YOUR SPINDLE........REPLACE BEARINGS.....
CNC

ALPHA SERVICES, LLC

CNC MACHINE SERVICE AND REPAIR
SPINDLE REBUILDERS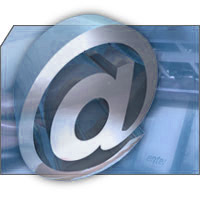 For assistance please call 713-416-6528
E-mail cncalphaservices@att.net
CNC MACHINE PREVENTIVE MAINTENANCE AGREEMENT



AUTHORIZED BISON DEALER

REFURBISHED SPINDLE will make your equipment

MORE PRODUCTIVE.

CNC Alpha Services, performs all spindle repairs by factory trained engineers. We offer overhaul services of the complete assemblies; inspection and replacement of all wear parts. Any questionable item found during inspection is documented for client review and replacement approval prior to re-assembly.


How do we do it:
Trained and experienced engineer will inspect the failed unit to identify the source of the problem. Every part is inspected for possible failure.
Then, all components are cleaned and gently scraped. The housing is washed to remove all remaining oil and debris. Pneumatic, hydraulic and lubrication ports are thoroughly cleaned by hand to ensure that all contaminants are eliminated from the housing.
After that every component / part is reassembled to the original factory specifications.
Next, unit is tested and balanced to satisfy all necessary requirements.


Let us do it for you:

If you are located in our service area - Houston Texas, our field engineers can assist you with spindle cartridge replacement or complete rebuild of your equipment on-site. Questions if spindle must be rebuild can be answered after our careful preliminary test. Also, what actual repairs need to be made to the assembly. This way you can make your decision faster to minimize very important time down of the machine. If you are located in different area we will assist you with shipping your spindle to us, or under special circumstances we can also help to remove it from your machine.



E-mail Customer Service and Support :

cncalphaservices@att.net

Rebuild and Save



Spindle that has been rebuilt can satisfy the requirements of your production at a fraction of the cost of a new one. A mechanical rebuild along with a calibration can provide the performance you need at significant cost saving.

Our Experience


We have engineers with 20 years of experience working on CNC - Lathe, Mill machines. We alsoservice engine lathes and other manual machines.

We specialize in spindle bearings rebuild or cartridge refurbish.

We sale refurbished and used machines

We also service repair hydraulic actuator

Samchully Kitagawa SMW Autoblok

We are factory trained !
LET US REPLACE YOUR SPINDLE

WE repair spindle chillers

BEARINGS
| | | | |
| --- | --- | --- | --- |
| | | Machine Tools - Copyright CNC Alpha Services, LLC. All rights reserved | |
Hardinge, Toyoda, Okuma, Haas, Parker Majestic, DMG, Hitachi Seiki, Mitsubishi, Avey, Lucas, Mori Seiki, Romi, Nardini, Fanuc, Leadwell, Stama, Servo, Gildemeister, Elox, Niigata, Ikegai, Excello, Fadal, Tornos, Mitsui, Bridgeport , Viking, Burgmaster, Sharp, Daewoo,Mitek, Amada, Kiwa, LeBlond, monitor, fanuc replacement Cinncinati, Makino, Monarch, Iemca, CNC Retrofit, Kitamura, Okamoto, Charmilles, Hurco, Mazak, SHW, Heller, Tsugami, Sharnoa, ATrump, Nakamura, Giddings & Lewis, Wiedemann, Traub, DeVlieg-Bullard, Nomura, Goodway, Takumi, Colchester, Waldrich Siegen, Liebherr, Kondia, Swifter, Gleason, Agie, Spego, Emco Maier, Chiron,Dallas,Austin,San Antonio, Lodge & Shipley and Other Machine Rebuild Repair Service Refurbish. Mill Lathe Fanuc Houston Texas. kome colombo brevettato
We can fix your CNC machine.
We offer maintenance and alignment services. Spindle bearings replacement. Bearing cartridge refurbish. Manual engine lathe services.